SOLUTIONS
PET BOTTLE RECYCLING LINE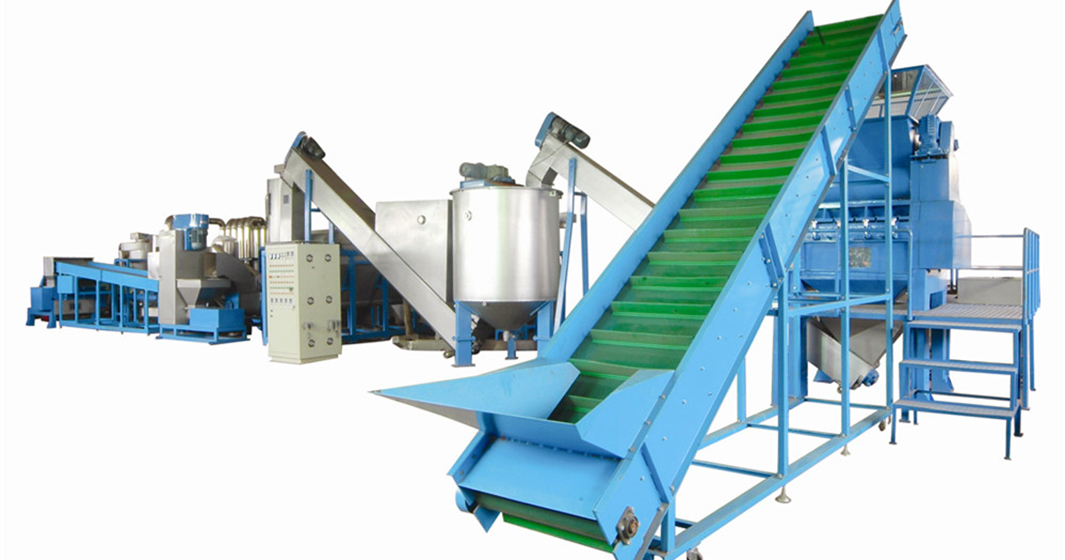 3E Machinery provide a wide range of standard and bespoke plastic crushing and washing systems to meet the ever changing and demanding requirements of a modern recycling environment. The systems are capable of processing a wide range of plastic materials with varying levels of contamination including extremely heavy contamination such as PET bottles and milk bottles/ PE bottles.The whole production line is easy to operate, efficient and low energy consumption.
SPECIFICATIONS
MAIN EQUIPMENTSVIDEOS
SYSTEM LAYOUT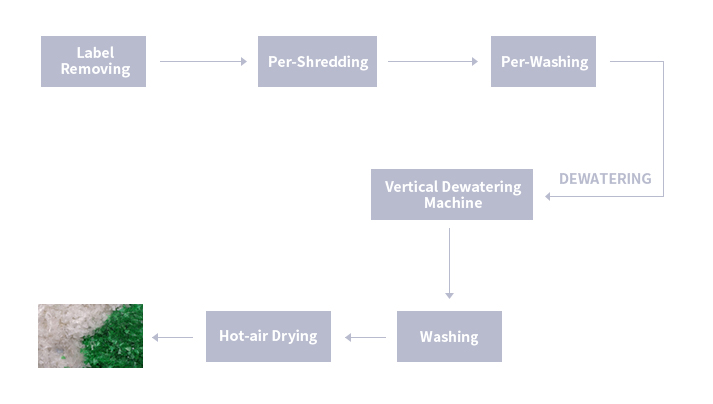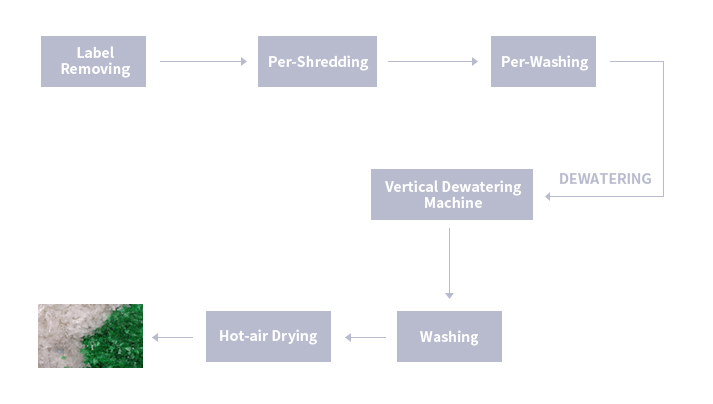 EQUIPMENT CHARACTERISTIC
| | |
| --- | --- |
| Capacity | 300-2000 kg/h |
| Applications | Suit for recycling Waste PET bottles, include Water bottles, Soft drinks bottles, Oil bottles,PE bottles/Milk bottles, PP bottles, etc. |
| Specification | The PET bottles Recycling Line is mainly composed of Single Shaft Shredder/Plastic Crusher, Helix Loader, Per-washer, Label Removing Machine, vertical Dewatering Machine, Dryer and other equipment.It is suitable for handling PET bottle. Material will be processed by label removing, crushing, washing, dewatering, and drying. The humidity of final output could be within 2%.The whole production line is easy to operate, efficient and low energy consumption. |
| After-sales Service | 3E have a experienced installation team to provide professional installation guidance and training support. |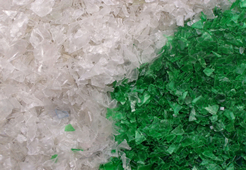 PET Bottle Grade
CASES
HK.Milk Bottles Washing Line

South Africa.PET Bottles Recycling Line

Ecuador.PET Bottle Washing Line

Dominica.PET Bottles Crushing Line
MAIN EQUIPMENTSVIDEOS
STEP-1   SIZE REDUCTION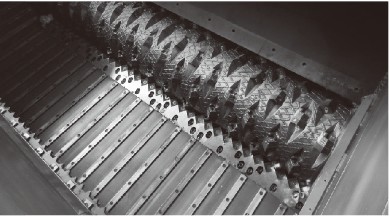 Single Shaft Shredder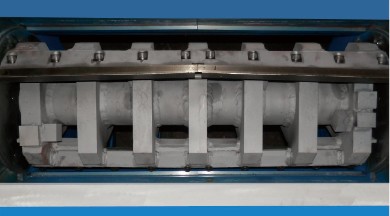 Plastic Granulator/Crusher
STEP-2   PREWASHING
Pre-Washer

This machine is mainly for cleaning PE/PP/PET plastic film and flakes that after crushing, to clean the dirty that mixed in the film. The exterior shell make by stainless steel, excellent in corrosion resistance, and the impeller by wear resistant material with dependable performance. Water injection device is awarded patent.

Trommel

Trommel is adopts for pre-treatment process to get rid of impurity including sand, metal and etc. It can reduce the abrasive wear of the following machine.
STEP-3    WASHING
Rinse tank

Clean and separate impurities from materials according to their density.
STEP-4    DEWATERING
Vertical Dewatering Machine

This machine is mainly used for plastic flacks which after washing. It can be mechanical dewatered and dried. The water contain of the output material is below 2.5%. The bearing is waterproof and it can work stably in a long time. The water contacting part is made of stainless steel304.
单轴机WT40150碎塑料托盘